ENHAPP is an integrated health and wellness platform committed to a growth-driven convergence of digital and physical health and wellbeing. In our world, everyone succeeds and prospers together.
From medical professionals, healthcare providers, insurance companies to fitness professionals and end-users, our integrated platform maximizes motivation, engagement, and collaboration to drive health improvement and provide hands-on, consultative services far and wide.
ENHAPP believes in collaboration in the health and wellness space. With a range of industry experts on board who share the same values for a healthy and happy life, ENHAPP aims to revolutionize the healthcare and wellness landscape with the help of cutting-edge technology, data-driven programs, and specially-curated content for a BETTER YOU.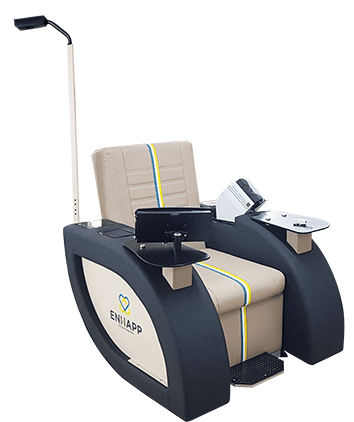 Screens up to 30 health parameters in less than 8 minutes
Non-invasive preventive screening technology
Connected to the ENHAPP Wellness Platform
FDA and CE approved devices
Designed for self-service
Instant report generation
Simple and fast
98% accuracy
Autonomic nervous system function
Hormonal balance indicator
Vascular health analysis
Full body composition
Designed for self-service
Heart rate variability
Hydration levels
Fatigue Index and Stress Analysis
Hands-on
Consultative Services
Learn, connect, and consult with leading experts in the health and wellness industry in the form of online consultations, live sessions, webinars, and customized content and videos. Additionally, one can make the most of their activity trackers and fitness devices like FitBit, Google Fit, and Apple health kit, which can also be used to roll out custom corporate challenges.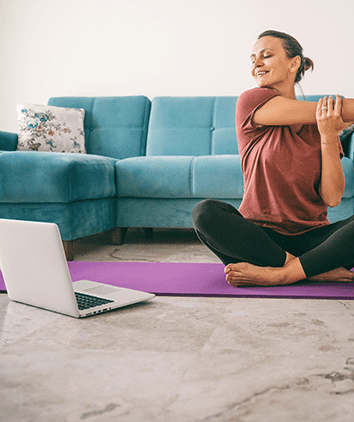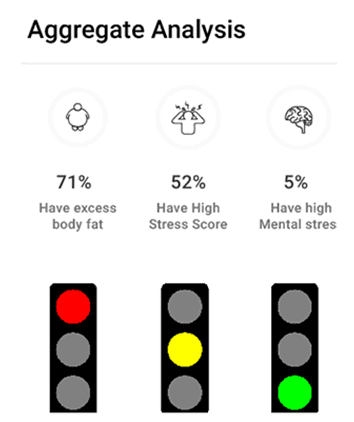 Data and Insights
Driven Engagement
Our integrated health data collection systems enable you to derive meaningful insights and analyze aggregated health data from medical records of consenting users to identify and segregate their needs to deliver improved, holistic, and personalized solutions and support.
No change springs from individuals. It takes a team's effort. Together, we laugh, work hard, ideate, and create some of the best content and programs for people around the globe. We spread the Energy and Happy of ENHAPP. Join us to be part of a thriving and vibrant team of health and wellness enthusiasts who truly believe that a healthier, happier you, is the stepping stone for a BETTER YOU.